Modern Analog
Modern Analog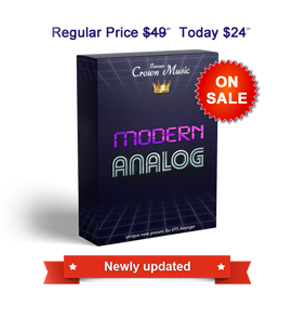 — AUGUST SUMMER
SALE —
A unique expansion of warm analog presets you can use in any of your tracks – either retro or modern.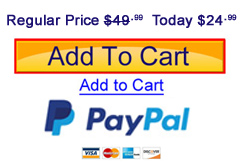 175 PRESETS
11 Arps, 29 Basses, 11 Bells, 5 Drum kits, 14 Effects, 5 Instruments, 40 Leads, 6 Organs, 20 Pads, 9 Keys, 14 Plucks, 5 Sequences, 6 Synths

Modern Analog updated with new sequences:


Reaction to Bansaw Crown Expansion Packs

100% Royalty Free
→Walkthrough video
→Click here to view how to install instructions
These presets will work with VPS Avenger version 1.4.10 and above.
Purchase of product means agreement to the following license details:
-Not for resale (NFR)
-Presets cannot be repackaged and sold as part of any other preset product
→Click here for full license agreement
(Product image artwork just for display – the item is a digital download.)Presets are (c) Copyright 2018 Bansaw Crown Music.