House Drums Gold
House Drums Gold
— FALL SALE —
House Drums Gold has been hand crafted by Bansaw Crown music to excel with most House genres, but especially Deep House, Deep Disco, Nu Disco etc. Drag and drop into any DAW. They also fit well into the VPS Avenger drum sequencer.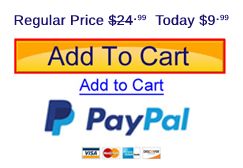 HOUSE DRUMS GOLD DEMO

433 unique drum samples that will work with any DAW and VPS Avenger

All samples are Stereo .WAV, 44100 Hz, 24 Bits, Dry, and been volume normalized appropriately to be near mix ready.
35 Kick drums (with special House EQ)
35 Kick drums (the same as above, but not EQ'd)
35 Snares, 35 Toms, 25 Claps, 35 Closed Hi Hats, 35 Open Hi Hats, 35 Cymbals, 24 Fingerclicks, 30 Closed Hi Hats (flams and mini-rolls), 22 Snares (flams and mini-rolls), 35 High Percussion Loops, 20 Rimshots, 18 Shakers, 14 Tambourines
100% Royalty Free
→
-Not for resale (NFR)
-Samples cannot be repackaged and sold as part of any other sample pack or in any other product
→Click here for full license agreement
(Product image artwork just for display – the item is a digital download.)Presets are (c) Copyright 2018 Bansaw Crown Music.